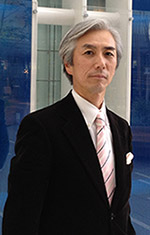 "It's the age of reform." "We can't get by with what we've been doing." These days, what decides whether a company, or even a country for that matter, will survive is its ability to react to new environments within the uncertainty that surrounds business management.
We, i-BuC, see open innovation in its true sense as putting the pieces of a puzzle together from the leading-edge technologies and ideas around the world, and we devote ourselves to our business creation and support activities with the goal of fostering innovation by organically combining and then connecting them for new business. Our company was founded not only to support new business development and projects for venture companies and major global players, but also with the goal of international linkage of businesses, universities, and research organizations to accelerate the business process and help create new business and employment.
We use our global network to provide not only specialized technology from our executive advisors and senior consultants, but also cooperation and support across fields and national boundaries from a wide range of perspectives.
We also have global human-resources development, so that our thinking will spread to other places through an increase in entrepreneurs and businesspeople around the world.
Kaoru Yaegashi
CEO